Free books!
Get three FREE novellas in the Cyren Queen Origins series.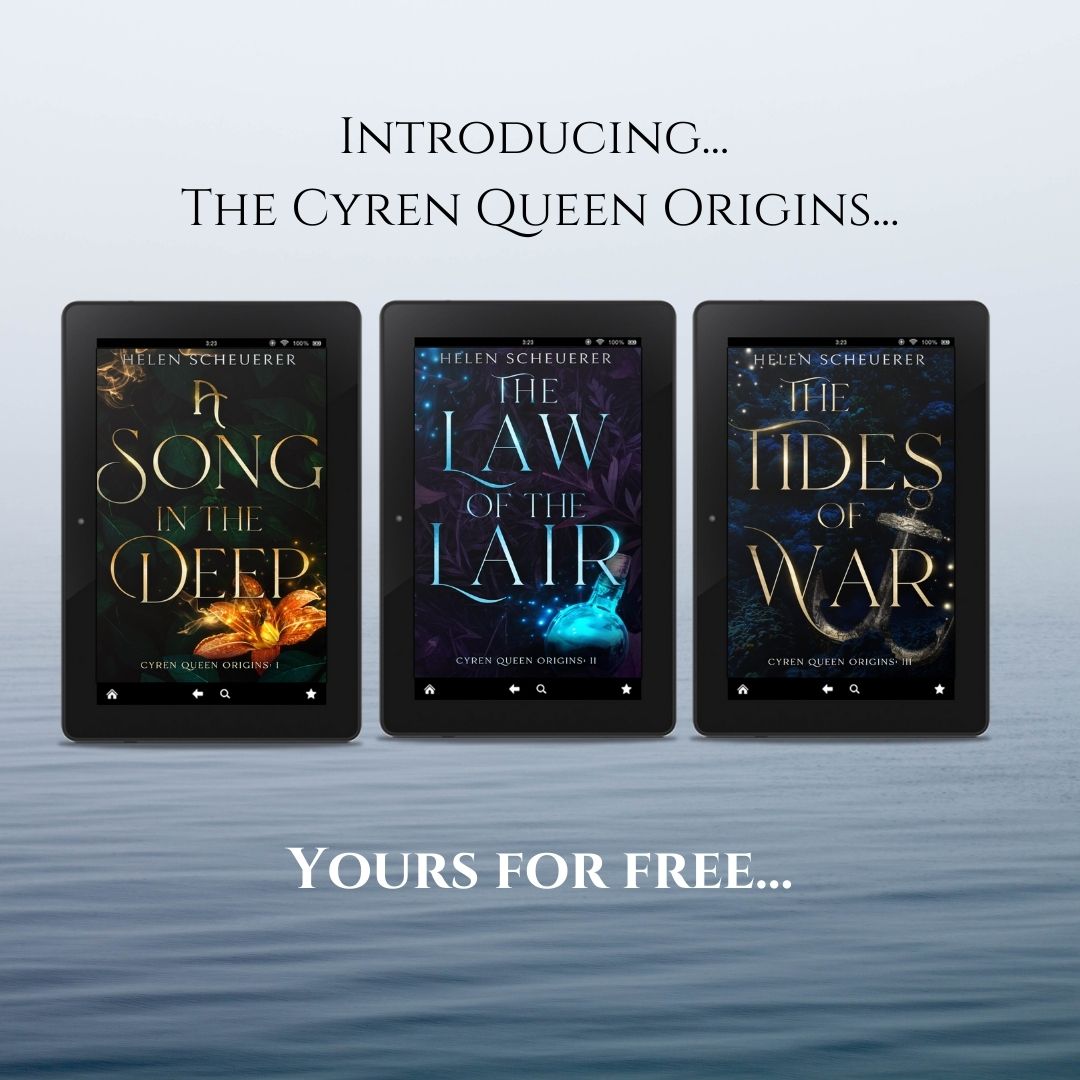 What is the Cyren Queen Origins?
The Cyren Queen Origins is a short prequel series to Helen Scheuerer's quartet, Curse of the Cyren Queen (2021).
Set in the subterranean lair of Saddoriel, A Song in the Deep, The Law of the Lair and The Tides of War follow young friends, Deelie and Cerys, as they navigate a realm of secrets, corruption and magic.
These novellas are free and exclusive to the author's mailing list.